Designer and Ribbon Shirts For Men
Two styles: with or without yoke. We have fun fabrics for our yoke styles! Tell us what color you like and we will send you pics of our current fabrics.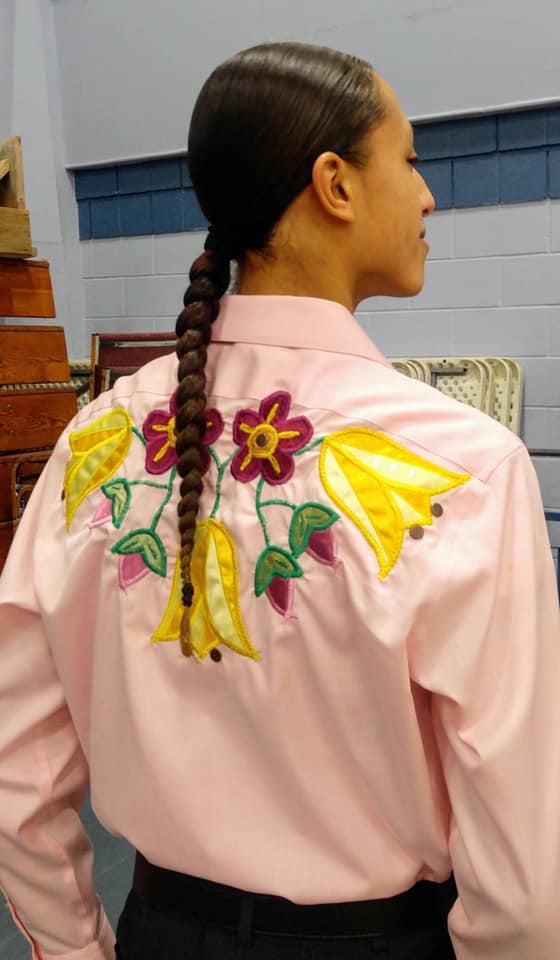 Designer applique work. Best to buy your own shirt and ship to us. Otherwise, we shop for quality shirts for you.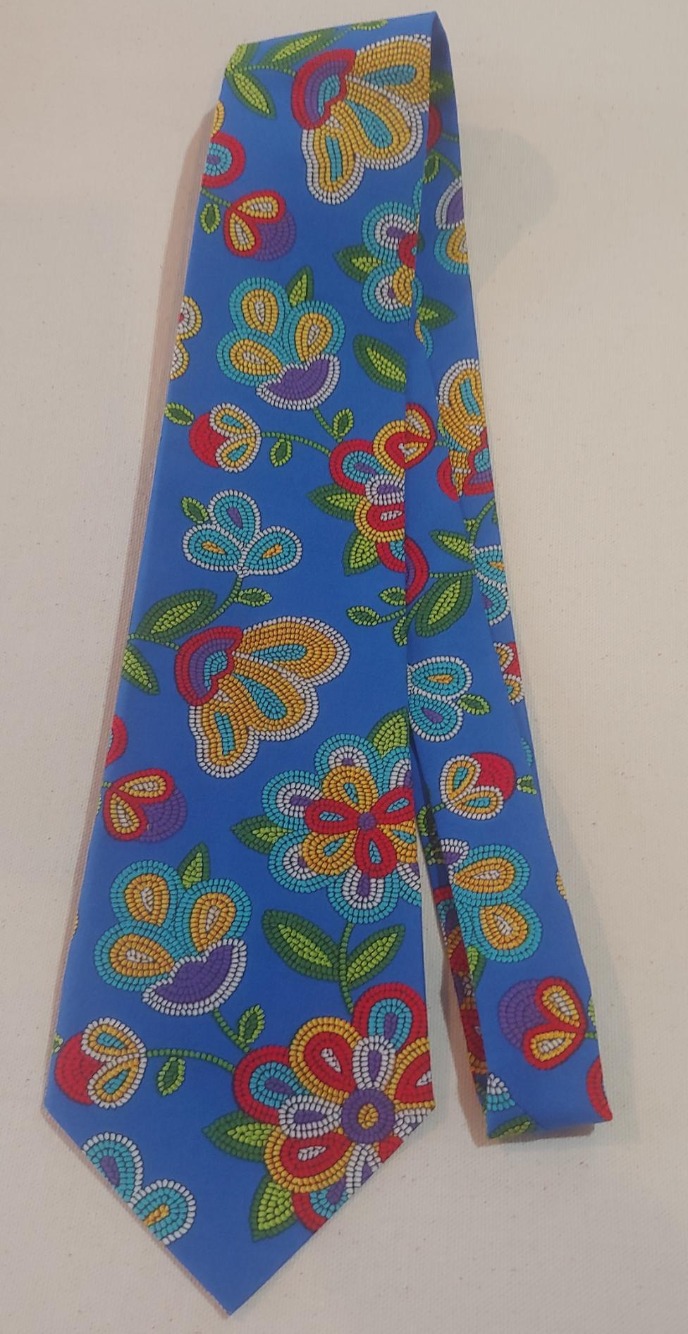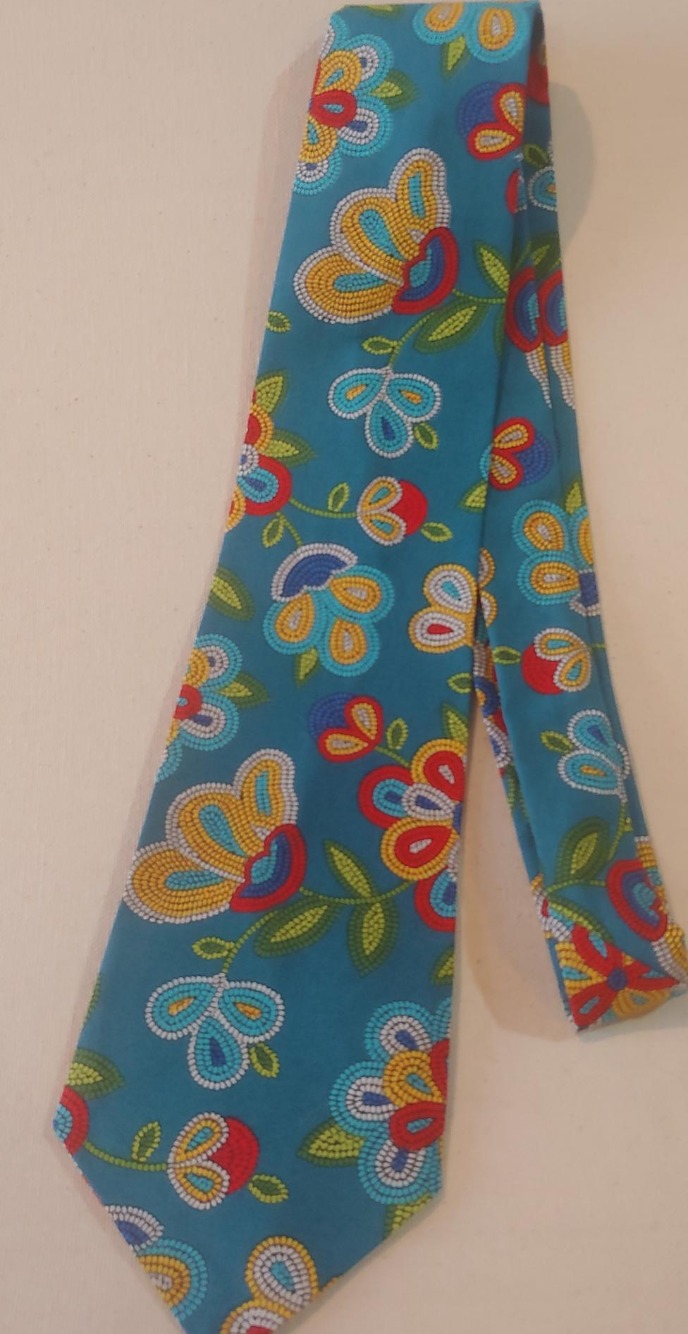 Tie Turquoise Beadwork $20