Men's Car Coat 2 layers antipill fleece with pockets and zipper closure. $110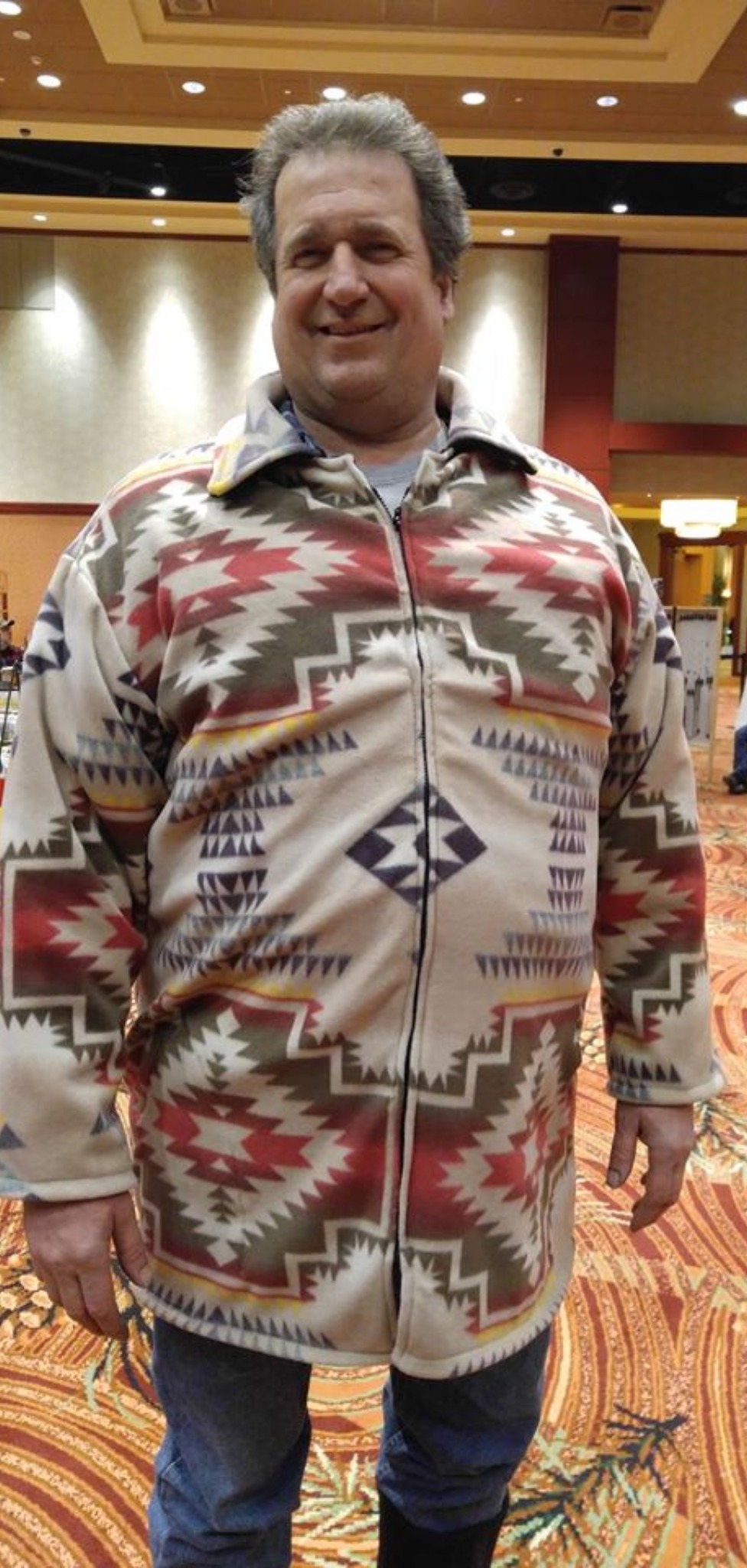 Men's Car Coat 2 layers antipill fleece with pockets and zipper closure. $110 Also available in Turquoise and Black
Ribbon Shirts Available To Ship Now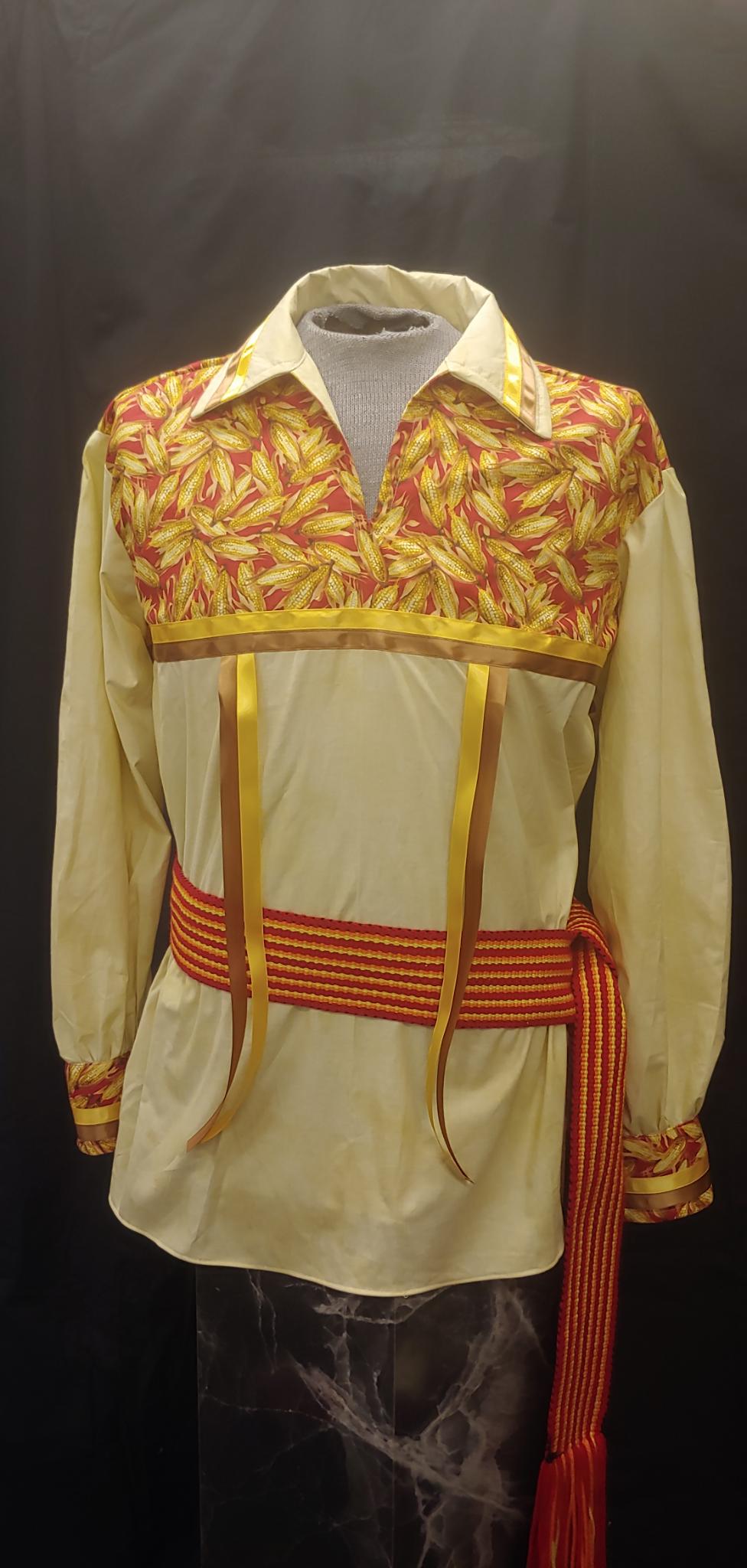 Ribbon Shirt with coordinating sash. Size XL $145
Ribbon Shirt with coordinating sash. Size XL $145
Ribbon Shirt. Size XL $95
Order your custom made shirts here
Two styles: with or without yoke. We have fun fabrics for our yoke styles! Tell us what color you like and we will send you pics of our current fabrics.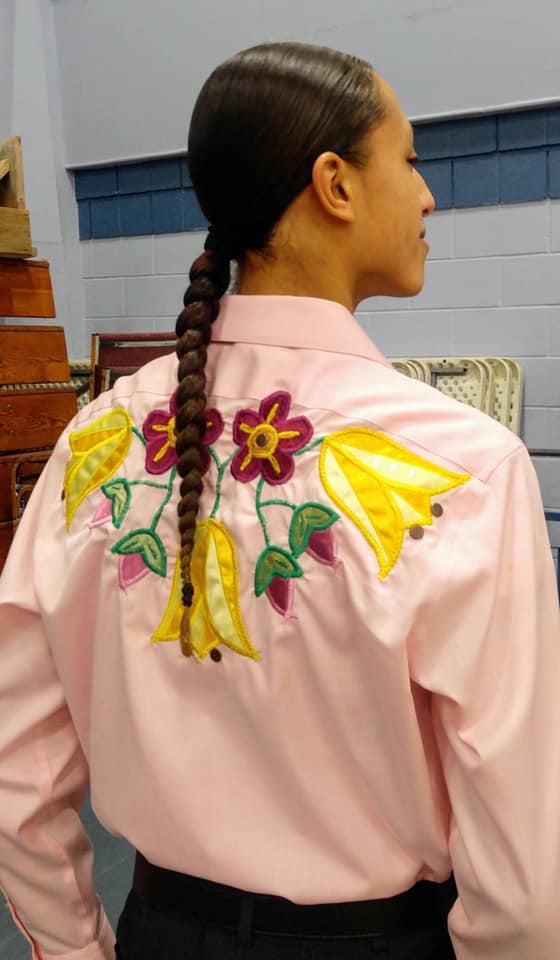 Designer applique work. Best to buy your own shirt and ship to us. Otherwise, we shop for quality shirts for you.
Accessories: if you don't see one you like, we have over 100 fabrics, just ask and we can send you pics to choose from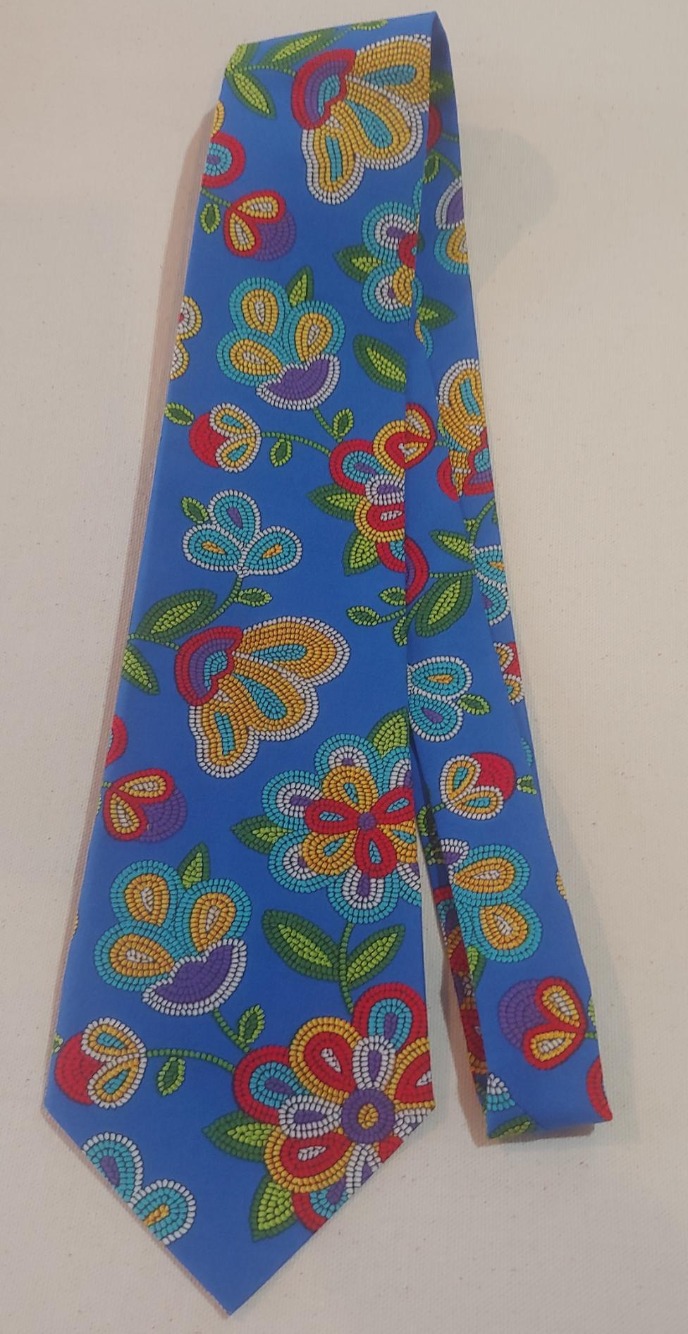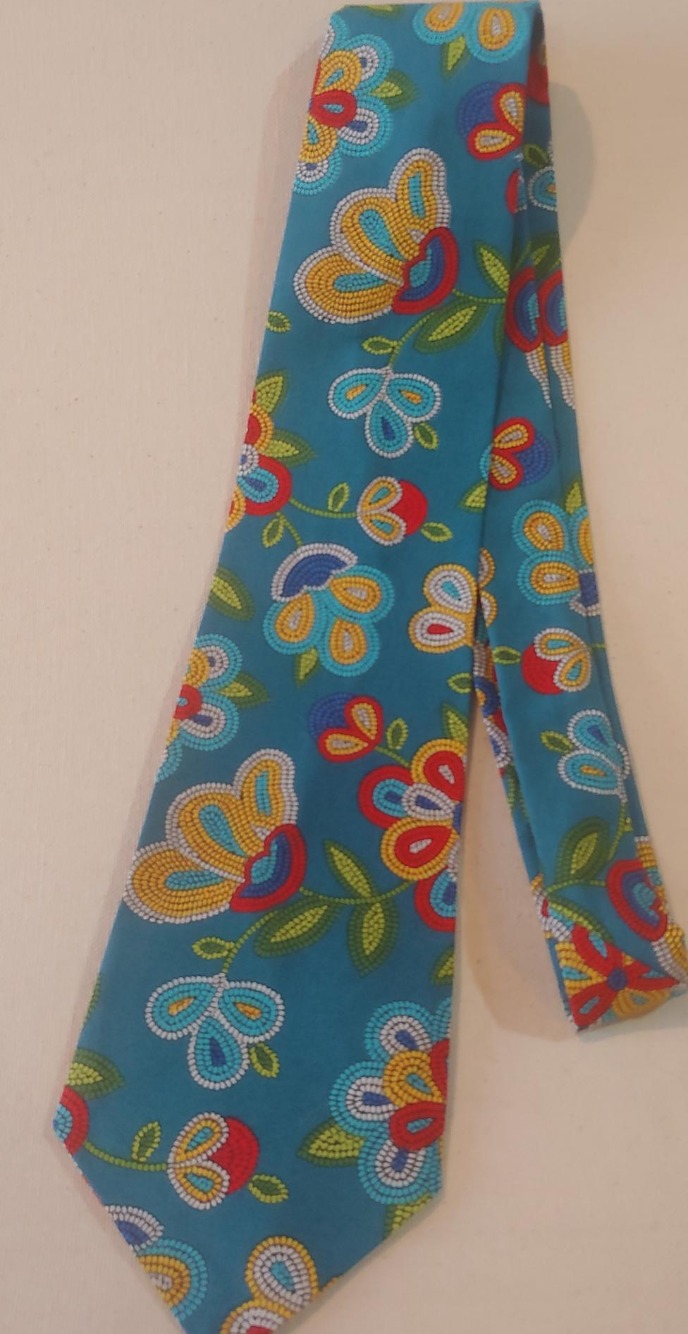 Tie Turquoise Beadwork $20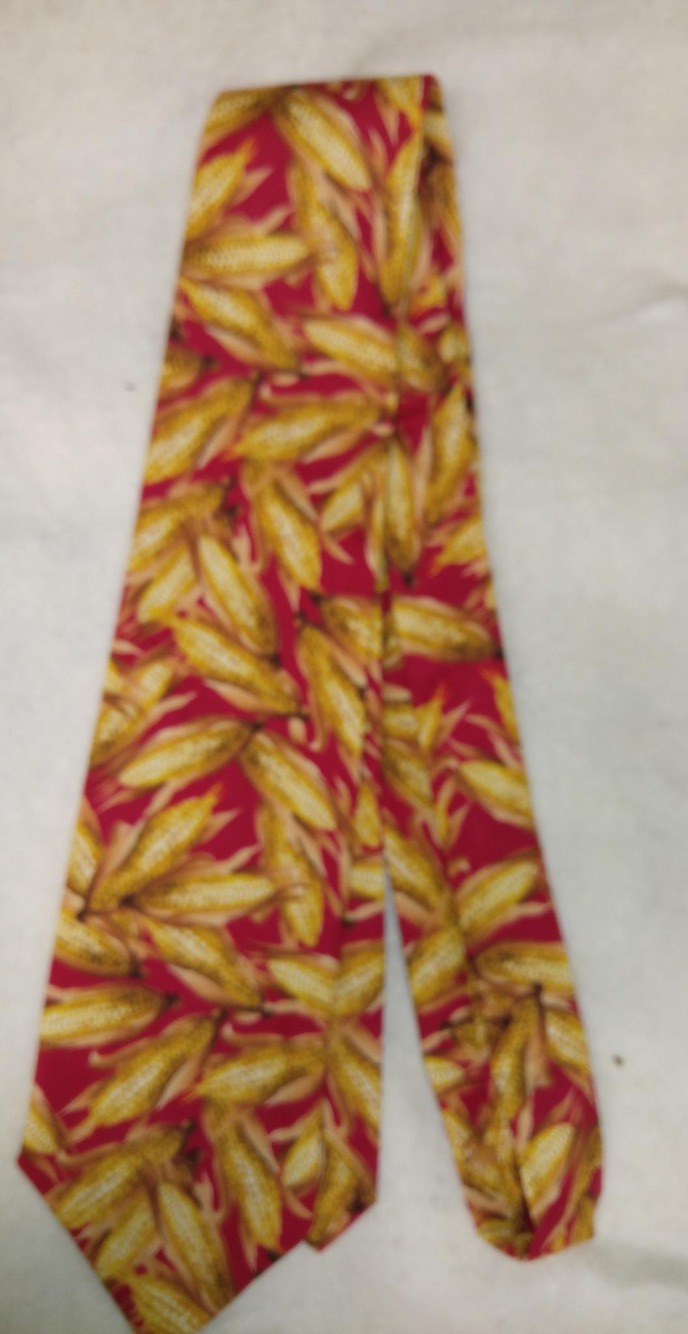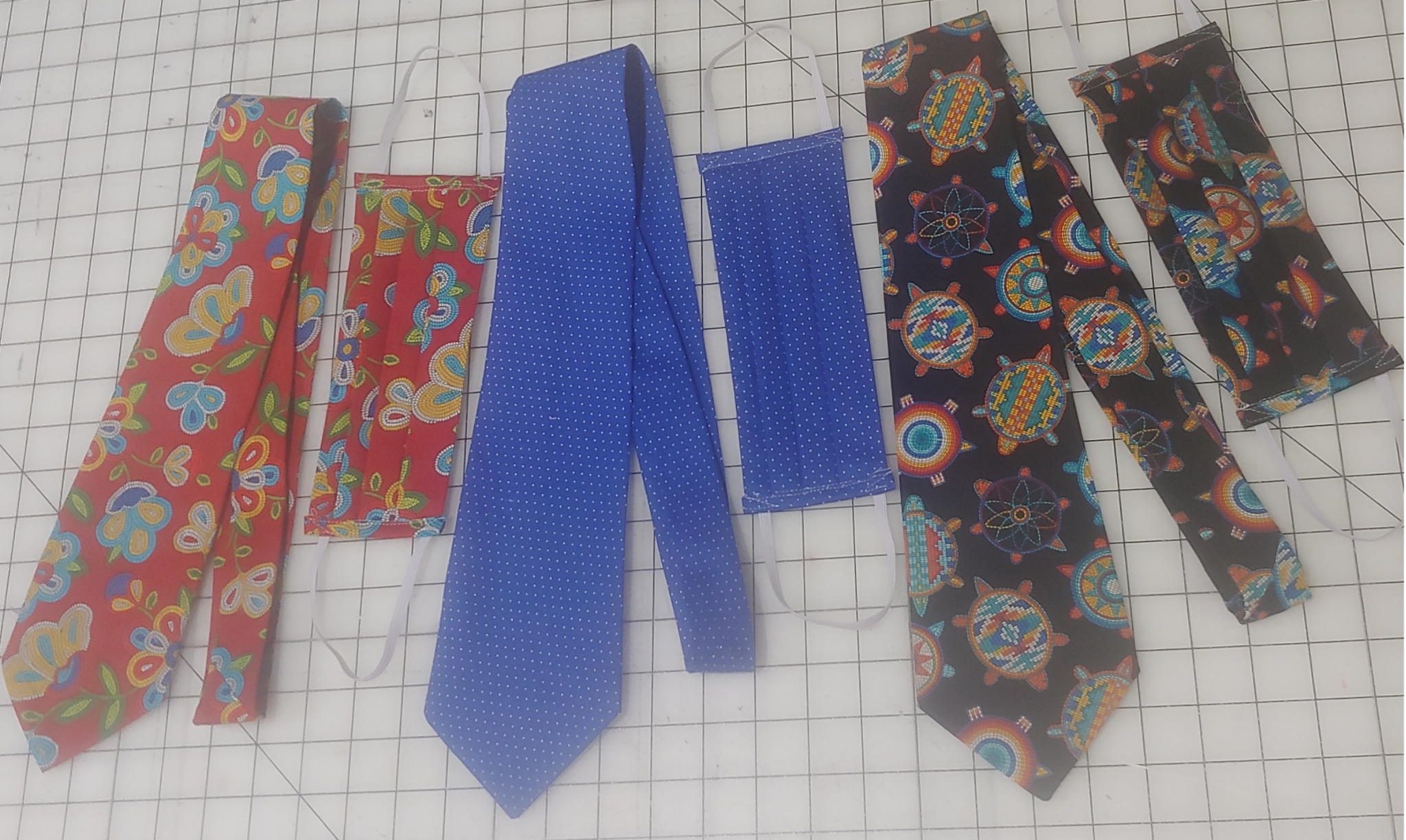 Add a matching mask to any tie!