Since we have a quilt shop, our fabrics change regularly. When you see the style you want, contact us and tell us what colors you want. We will send you pictures of the current fabrics for you to choose from.
Step out, step up. Be comfy. Be noticed. Smile and say 'thank you'
Ribbon skirts

Jackets and coats

Accessories
Get something unique. Statement pieces that will have people buzzing about you.
Separates
Dresses
Outerwear
Native Necessities
Faye has been making outfits for 40 years. Naqua and Bin have made stunning outfits for dancers and we can make matching sets for those family photos!
Longhouse Outfits
Pow Wow Regalia
Bulk Giveaway Gifts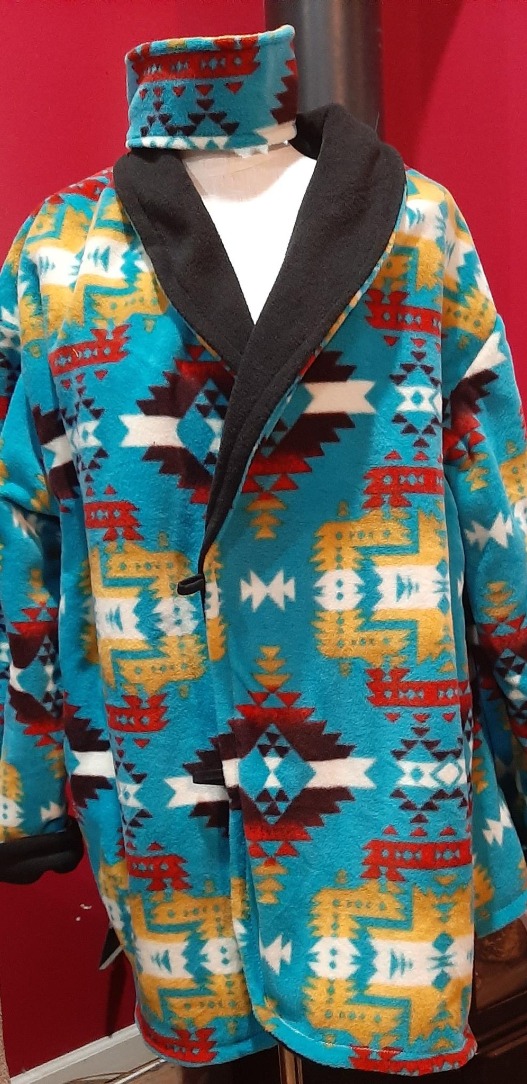 A Turquoise Winter Car Coat with Pockets and Button Closures
$95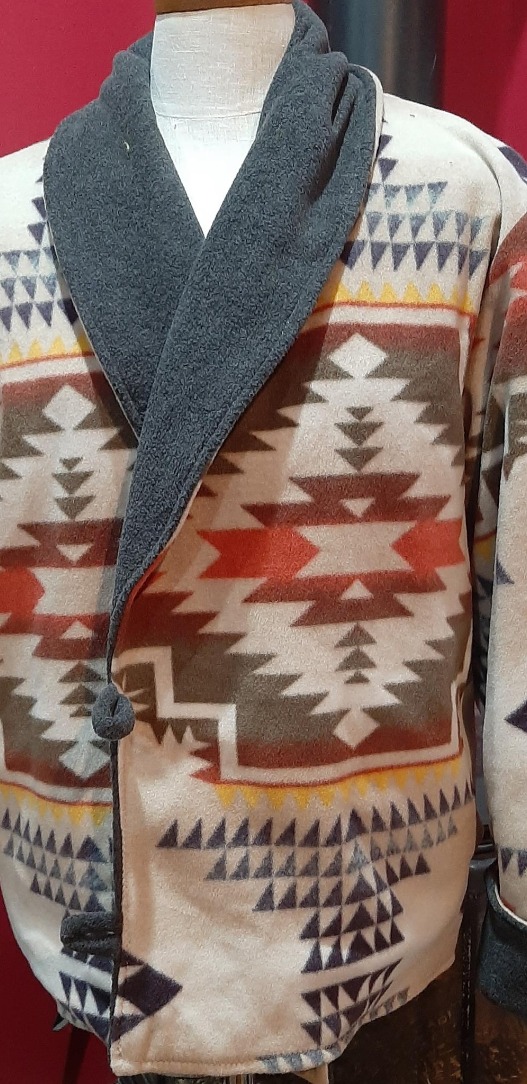 B Tan Winter Car Coat with Pockets and Button Closures
$95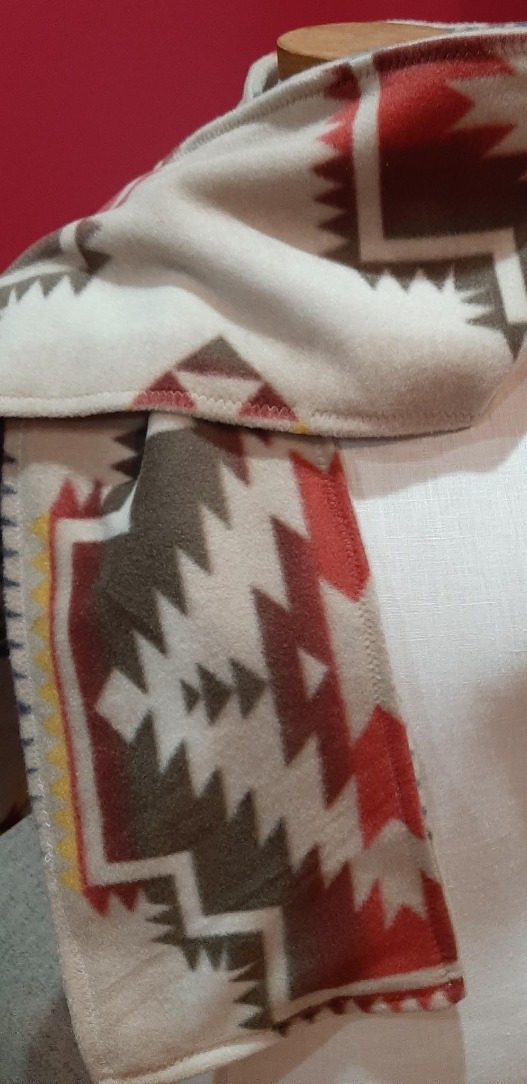 Scarf
Available in Turquoise, Tan and Black geometric prints
$10
Ribbon Skirts and Dresses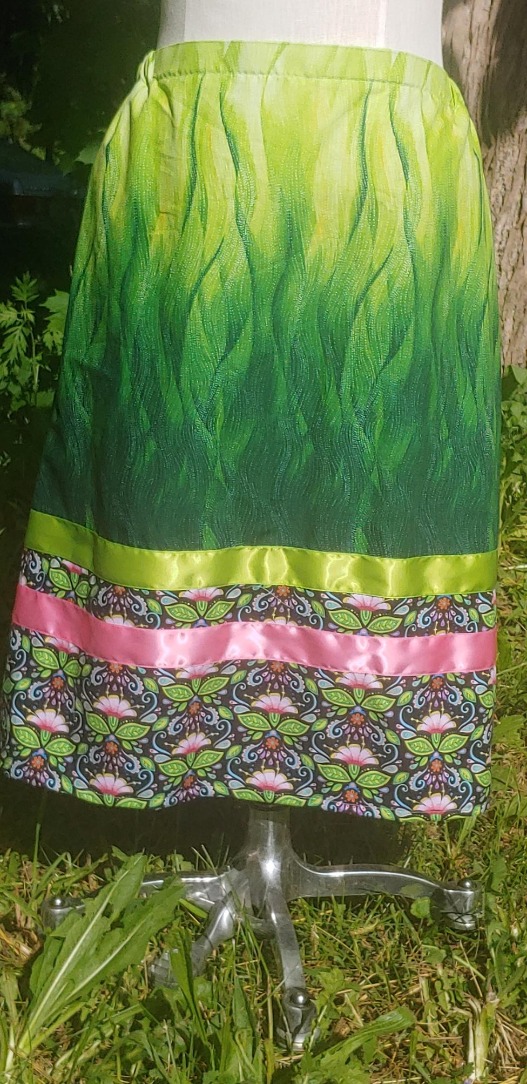 A Limited Edition Ribbon Skirt
Maxi 28" length
Includes matching mask
$65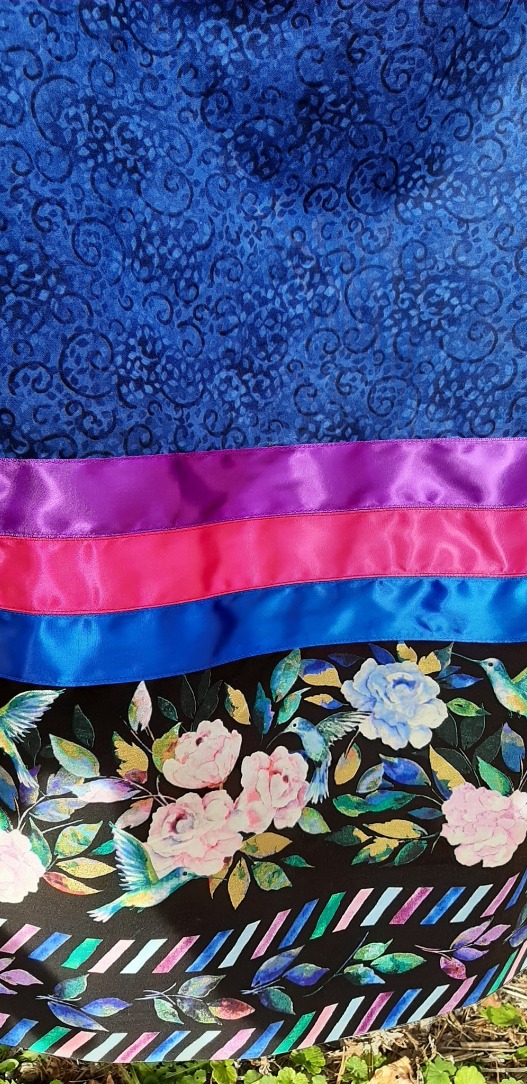 B Blue with bold ribbons and Hummingbird border
Maxi length 35"
Includes matching mask
$65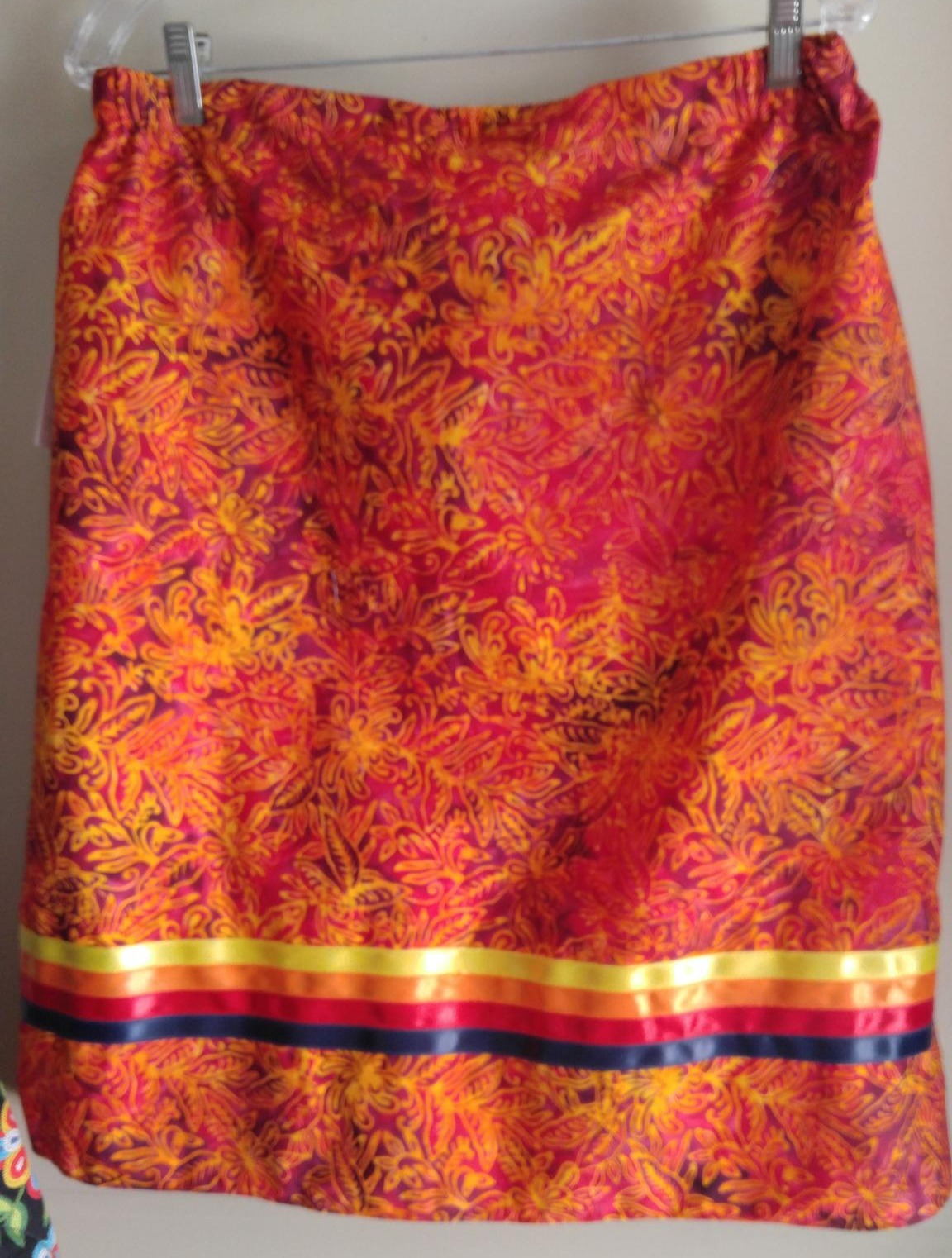 Standard Ribbon Skirt
One fabric, ribbons straight across bottom. Standard length or maxi.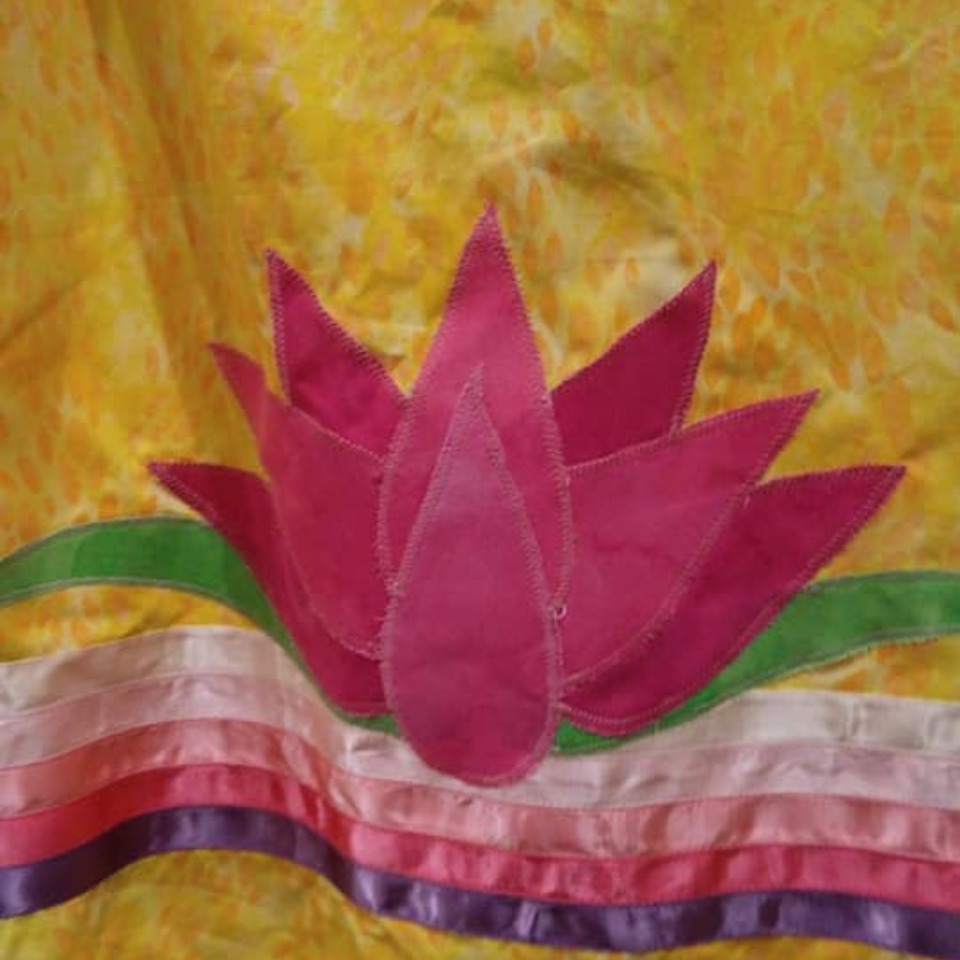 Add some applique to your ribbon skirt. Prices vary by size of applique and length of skirt.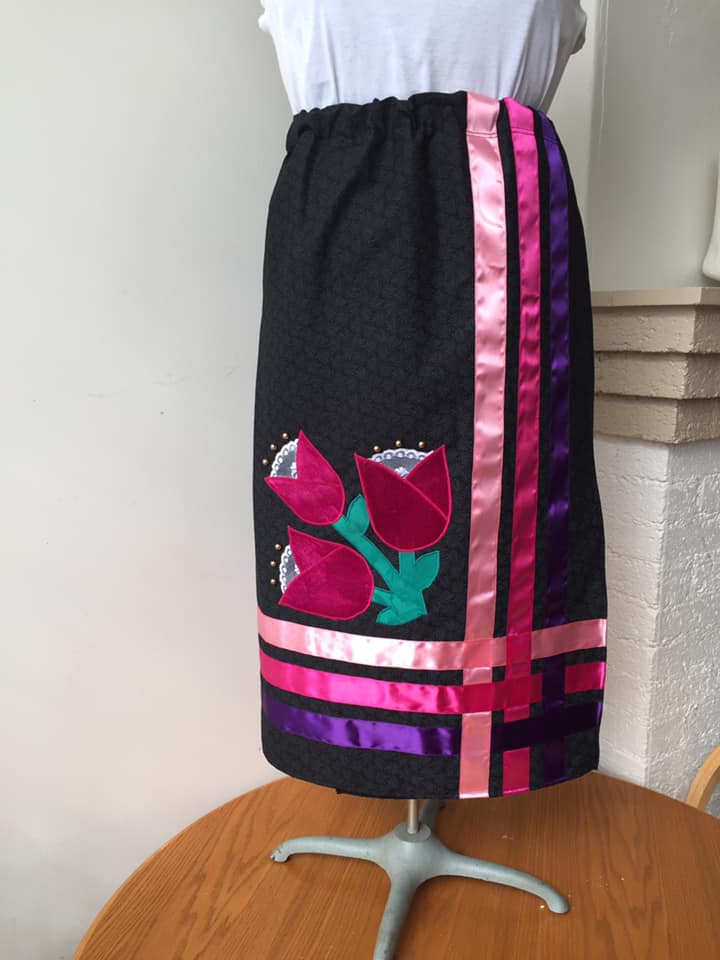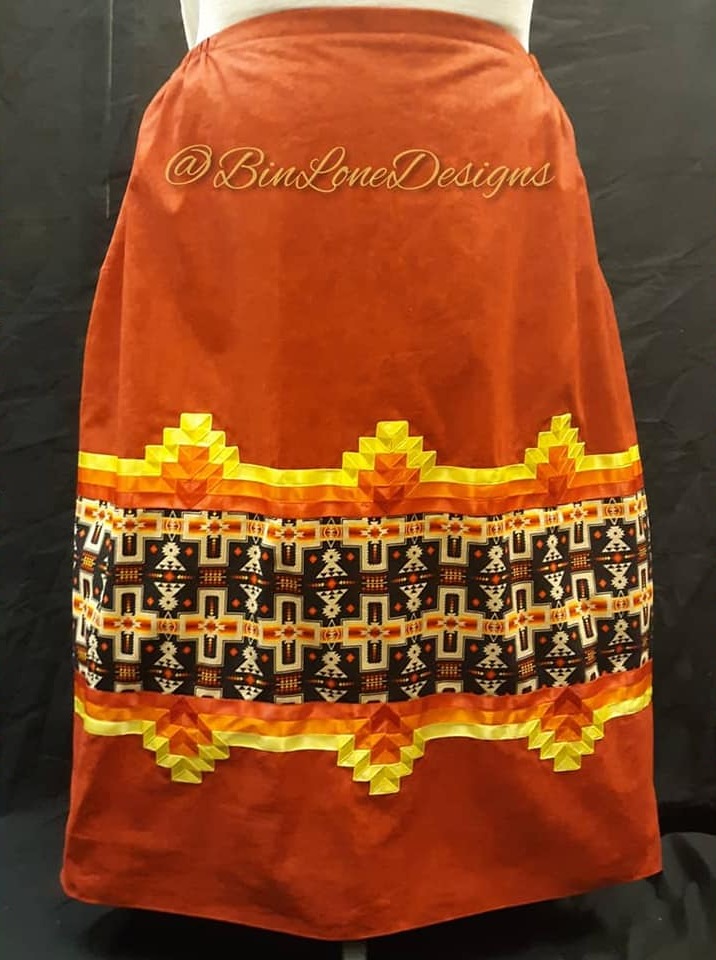 Woven ribbon is our specialty. Faye has been doing this for over 40 years. Shquanebin and Naqua create beautiful patterns. This one is a limited edition of Bin's.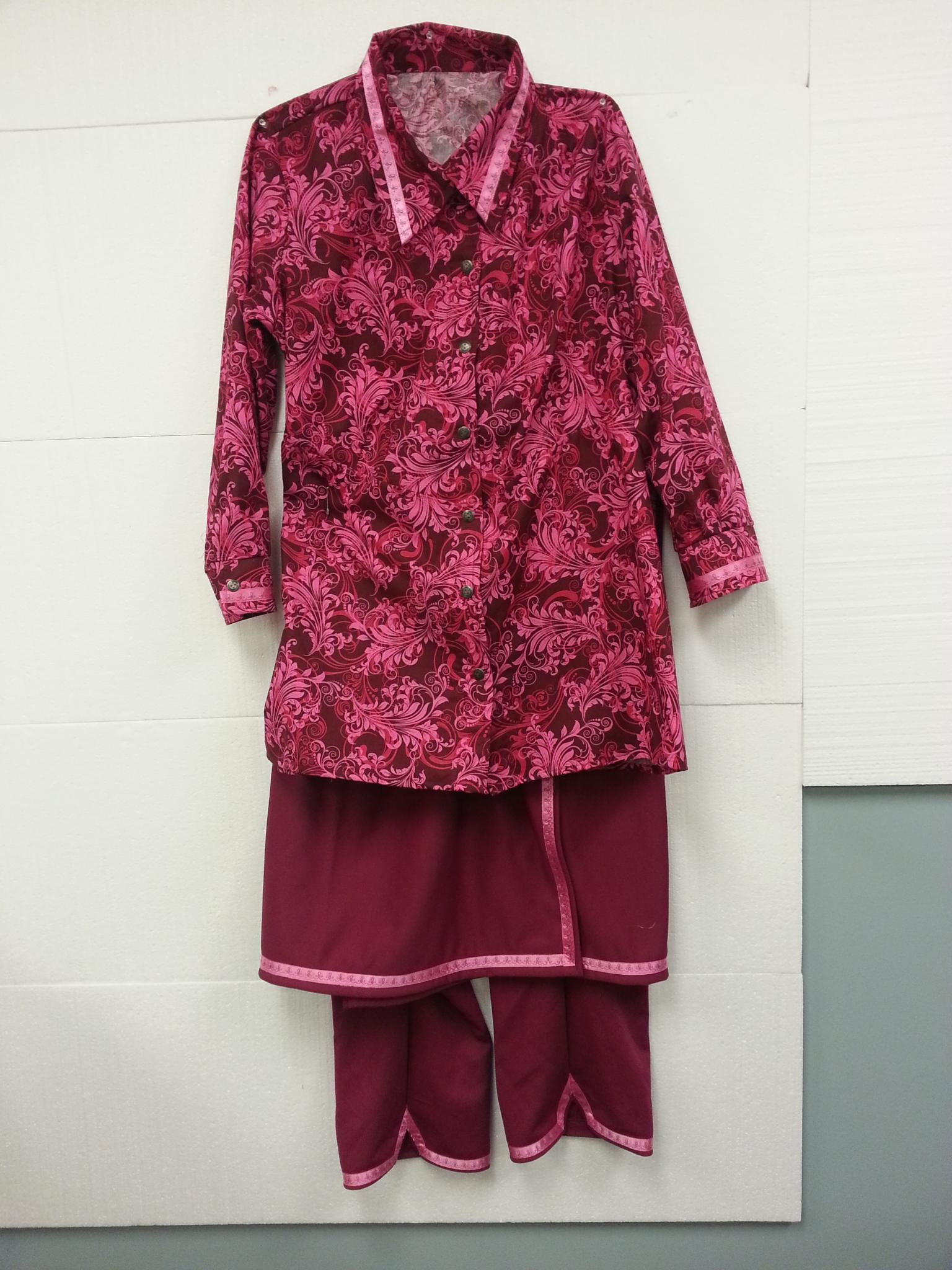 Longhouse outfits. We make 3 styles. Traditional shown above has loose fit, optional collar and snaps up the front. Contemporary style if fitted bodice, zipper up the back, no collar. Smoke Dance style is fitted bodice, zipper on back and full flare skirt.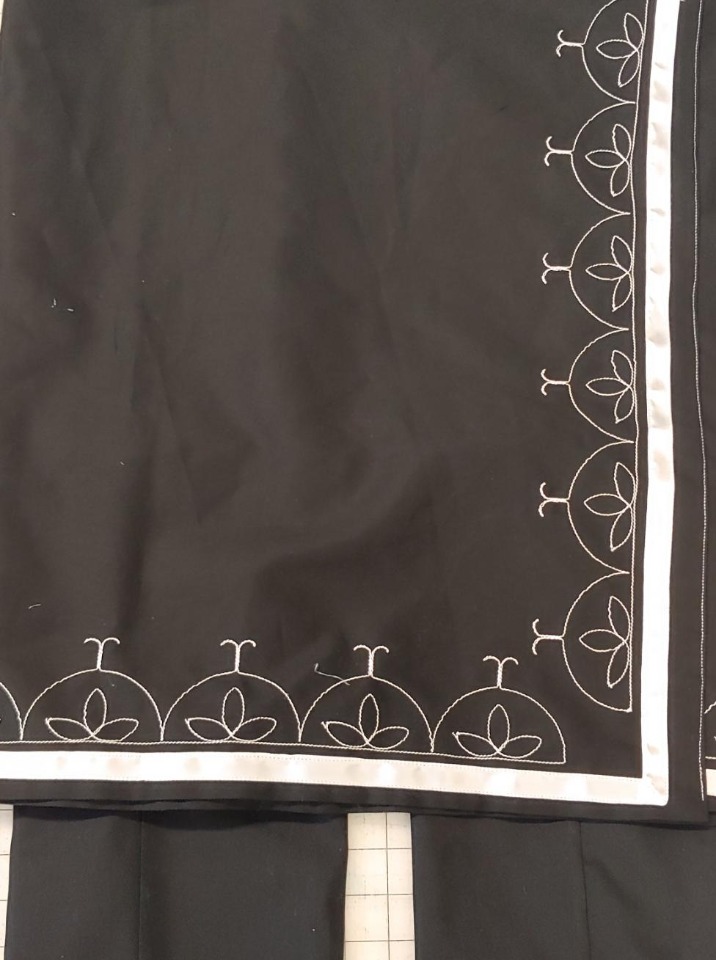 Skirt and Leggings set. Available in black, navy. Other colors as requested. Choose twill or sportswear fabric.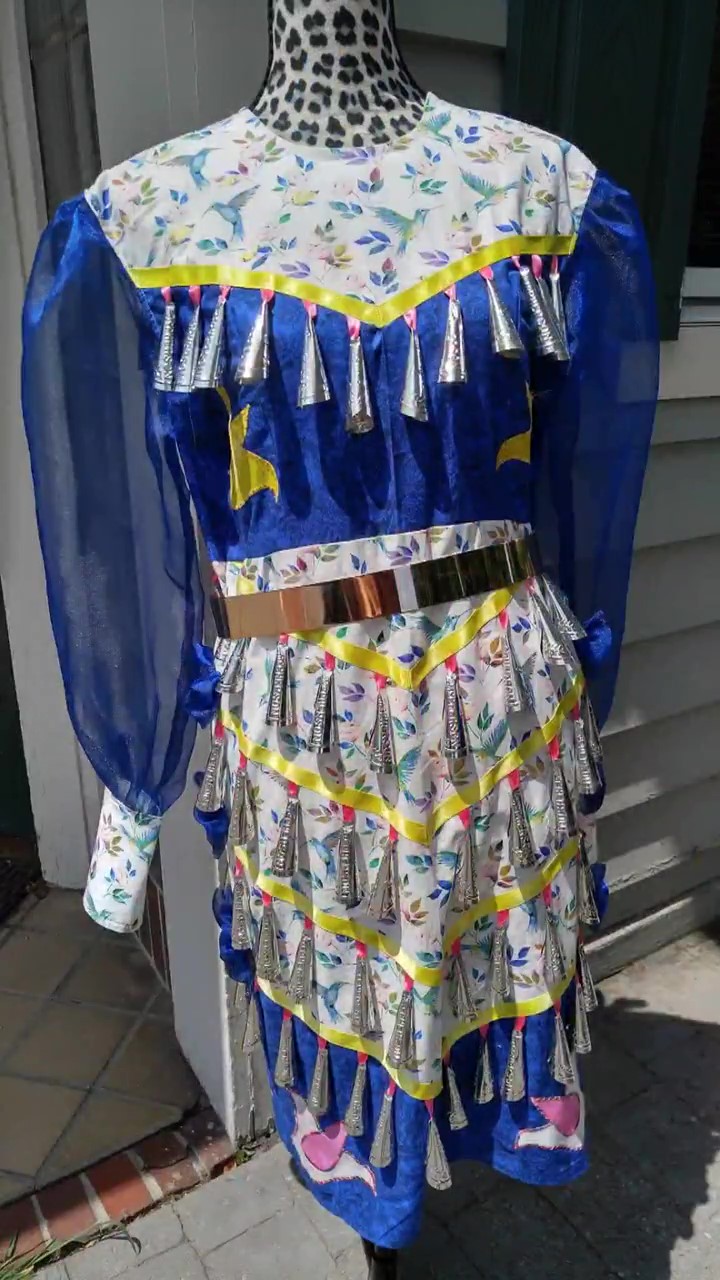 Pow wow regalia, extra touches matter. Dress your group in style. Mother daughter sets.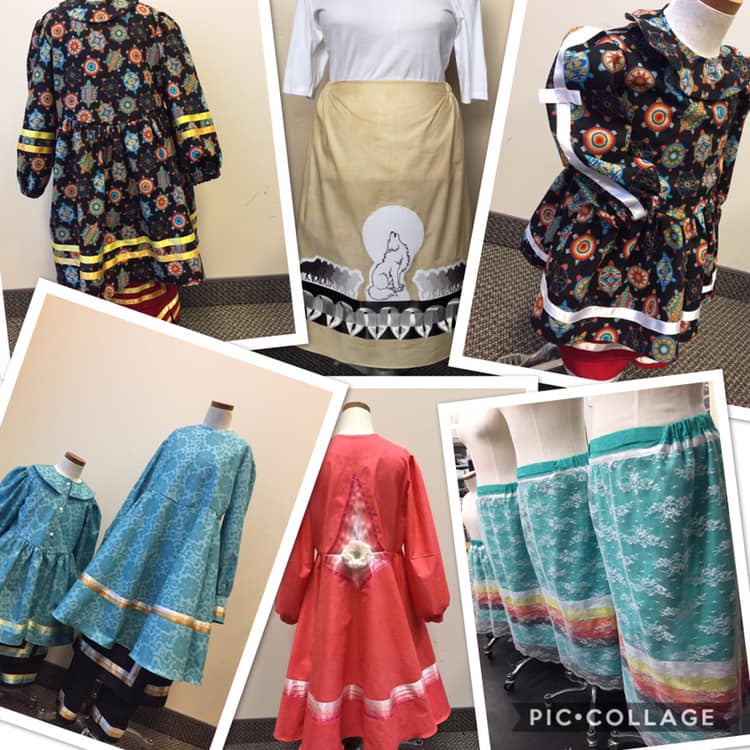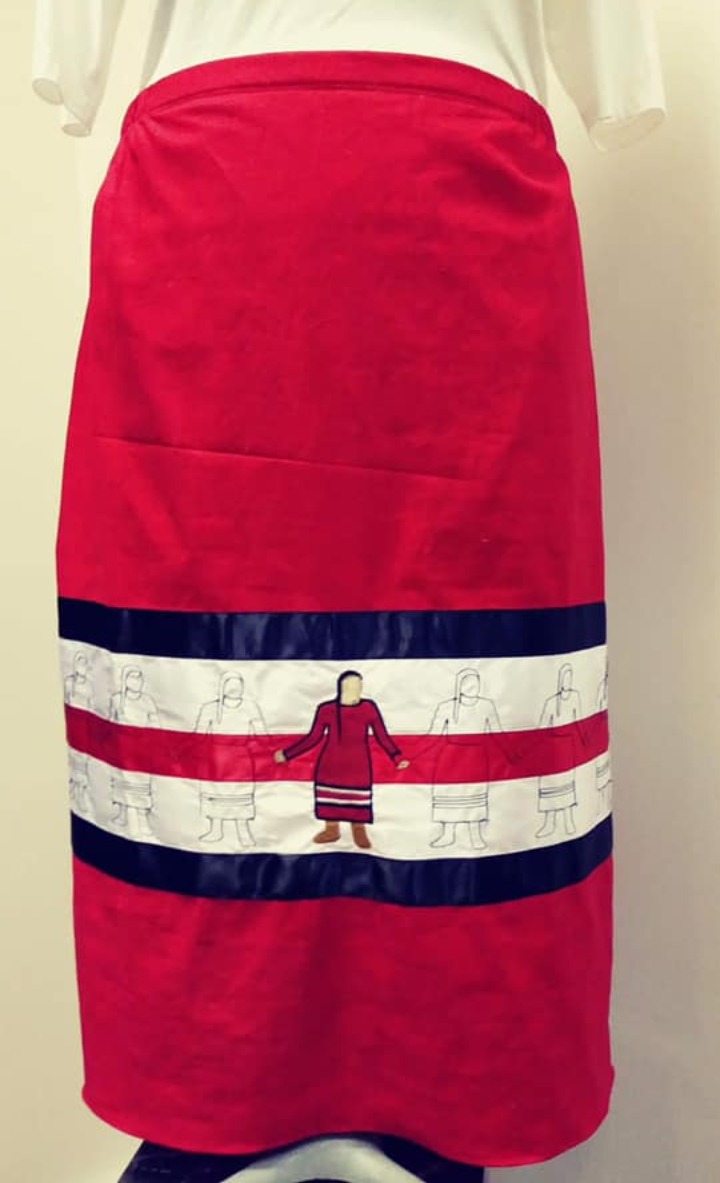 We make these to show our support for MMIW awareness. Fabrics vary but ribbon colors and Faye's original stitching design, Sisterhood, are standard. This one shows the optional additional applique of one of the women.
A portion of sales is donated to local women's workshops and retreats. List of donations will be posted on this website.